Representative Rosa DeLauro gave Marjorie Taylor Greene in the House on Tuesday what she termed "a basic level lesson in civics" after the Republican made an age-related suggestion that the 80-year-old Democrat had forgotten the chamber had just voted to support another budget package.
Never Too Late for a Civics Lesson
Civics education never ends not even when you're provoking other lawmakers on the House floor. Representative Marjorie Taylor Greene learned another uncomfortable lesson about the American political system shortly after the House voted on a stopgap budget package.
Greene Takes a Low Dig at DeLauro's Age
Taking a shot at Connecticut Representative Rosa DeLauro, Greene remarked, "My Democratic colleague across the aisle, who is 80 years old and has been here over 30 years, just said we're on the verge of a shutdown."
Greene Insists We Are Not on the Verge of a Shutdown
Greene said, "She probably just forgot that a few hours ago she voted for the continuing resolution that will extend the budget, and we are not on the verge of a shutdown."
DeLauro Doesn't Take the Insult Lying Down
With just three days left before the government is set to shut down, DeLauro, however, did not take the provocation lying down. Rather, he used the occasion to inform the Georgian legislator that the other half of Congress would make its own decisions about the interim bill.
Gentlelady Doesn't Know Senate Has to Vote on Resolution
"It may be that the gentlelady doesn't know that there is another body attached to the U.S. Congress called the United States Senate, and they have to vote on the continuing resolution," shot back DeLauro. "And when they vote on it, we'll find out what it is that they do with regard to this continuing resolution passed by the House, which quite frankly is flawed to a fare thee well."
House Reps Waste Weeks Trying to Find Speaker
Rather than trying to stop the impending government shutdown, House Republicans chose to focus on replacing their speaker, which took weeks to locate once it was ousted. This occurred over the greater part of October.
Basic Lesson in Civics- The House, the Senate and the President
DeLauro continued by claiming that the House GOP's current budget measure does not fulfill American commitments "both domestic and international." "And by the way, there isn't a law of the land until the president of the United States signs it. That may be a basic lesson in civics. There is the House, there is the Senate, and there is the president," DeLauro chuckled.
Not the First Fact Check for Greene This Month
Earlier this month, Greene faced fact-checking as well when she included Confederate General Robert E. Lee in her support of a measure that would prohibit the removal of government monuments and sculptures honoring the Founding Fathers.
Reps Join Hands With Dems to Torpedo the Resolution
Tuesday, the House defeated Greene's attempt to remove Homeland Security Secretary Alejandro Mayorkas from office. Eight Republicans voted in opposition to the measure alongside Democrats.
Greene Slams the 8 Republicans Who Voted With the Democrats
"Shame on the eight Republicans who voted with Democrats to kill my articles of impeachment against Secretary Mayorkas," Greene subsequently said in a post on X, the previous Twitter platform. "They have shown they care more about protecting a Biden cabinet member than securing our border and protecting Americans."
GOP Sen. Markwayne Mullin Challenges Teamsters General President to a Fight
Republican legislators were involved in two additional altercations on Tuesday, one of which involved an alleged physical attack. During a hearing of the Health, Education, Labor and Pensions Committee, GOP Sen. Markwayne Mullin challenged Teamsters General President Sean O'Brien to a fight. However, the situation was managed by Committee Chair Bernie Sanders.
Rep. Tim Burchett "Elbowed" in a Corridor by Rep. Kevin McCarthy
Rep. Tim Burchett, a fellow Republican and former speaker, said that he had been "elbowed" by Rep. Kevin McCarthy in a hallway. Eight renegade Republicans, including Burchett, voted in October to remove McCarthy from office. McCarthy told CNN about the encounter, saying, "I didn't shove or elbow him. It's a tight hallway."
Do Congressmen and Women Need to Pass a Civics Test Before Entering Office?
There were many comments on this discussion between Greene and DeLauro on the internet. "Every Congress person should have to pass a high school civics test before entering office," said one more individual who was critical of Greene.
Failed Civics Test Could Earn Rep Candidates More Votes, Not Less
To this, someone responded, "Your typical republican candidate could boast about a failed civics test and probably end up getting more votes, not less."
Was Greene Even Paying Attention to This Civics Lesson?
One commentator expressed regret that she had at least learned something from this, while another retorted, stating that "just because someone was teaching doesn't mean she was paying attention."
People Would Like to See Unrehearsed Answers From Greene Over the Govt's Functions
One user said the question "What are the three branches of government and their functions?" is what they would want to see Greene, Boebert, and Trump respond to in real-time and without preparation. "Their supporters wouldn't care if they knew so it wouldn't matter to them but I'd like to see them squirm during their answers (assuming they would answer at all without going off on some rambling, non-sensical tirade)."
Trump Would Probably Just Waddle Faster From This Question
"It would end up a tirade, and when pressed, they would just leave," said someone else in jest. "Maybe you could goad Trump into staying by saying only cowards run away from hard questions, but he'd probably just waddle faster."
Greene Labeled as "Neanderthal Barbie Who Hardly Understood a Word"
Greene was described by one user as a "Neanderthal Barbie who hardly understood a single word." "She is only there for the show, the House Reality TV show, brought to you by the GOP's Trailer Trash Caucus," they said in their subsequent comments. "It features hysterics, fist fights, plenty of trash talking, any form of discrimination you'd like, grifting, criminality, and the most recent addition – a creepy, s*x obsessed Evangelical who offers to share his self-service records with a minor to lead them all! Aren't they adorable? Trump has truly called "only the best" to his cause!"
Terrifying Prospects: 12 Moves Trump Could Unleash If Re-elected in 2024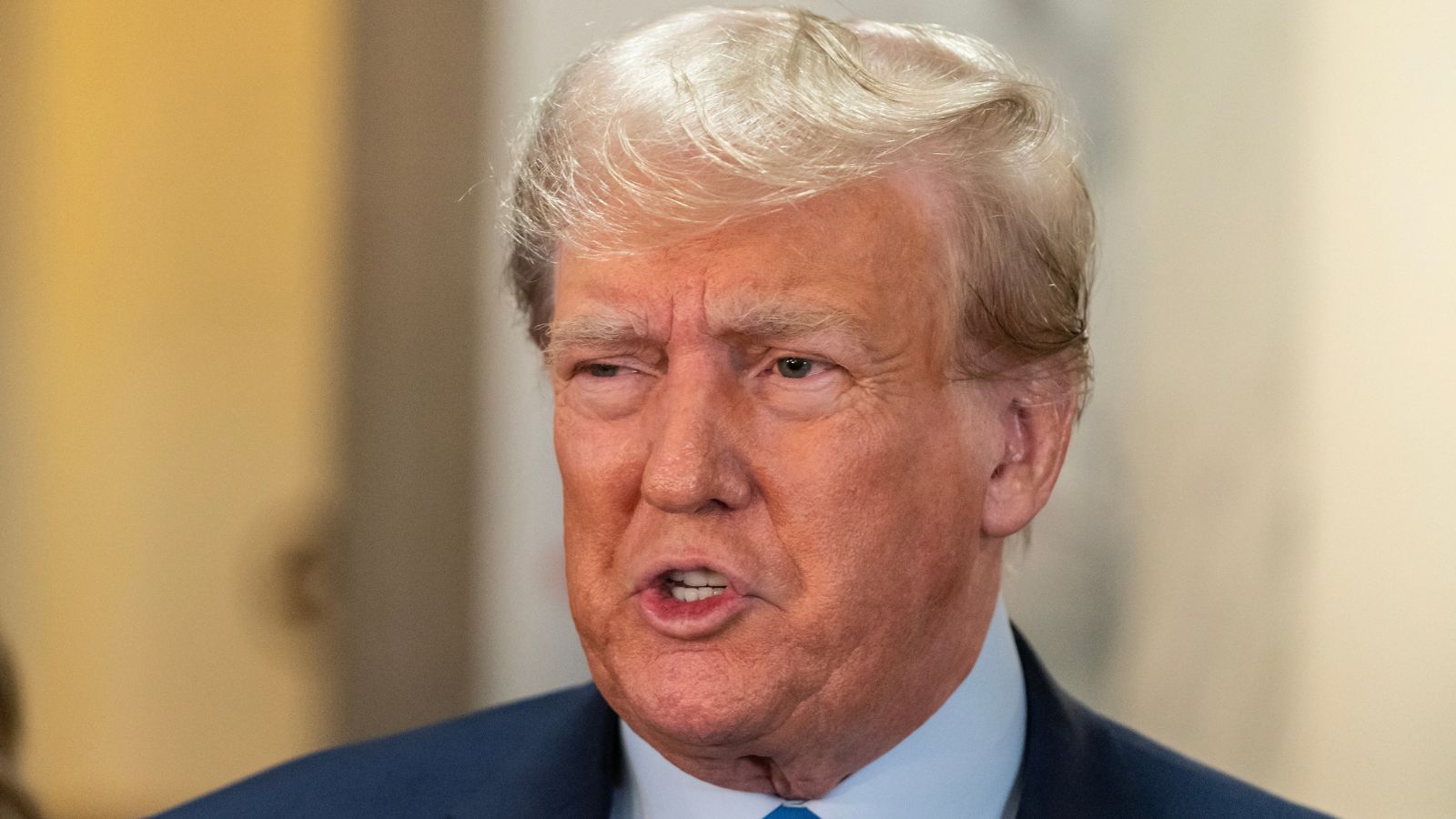 Terrifying Prospects: 12 Moves Trump Could Unleash If Re-elected in 2024

21 Things MAGA Followers Permanently Destroyed For Everyone Else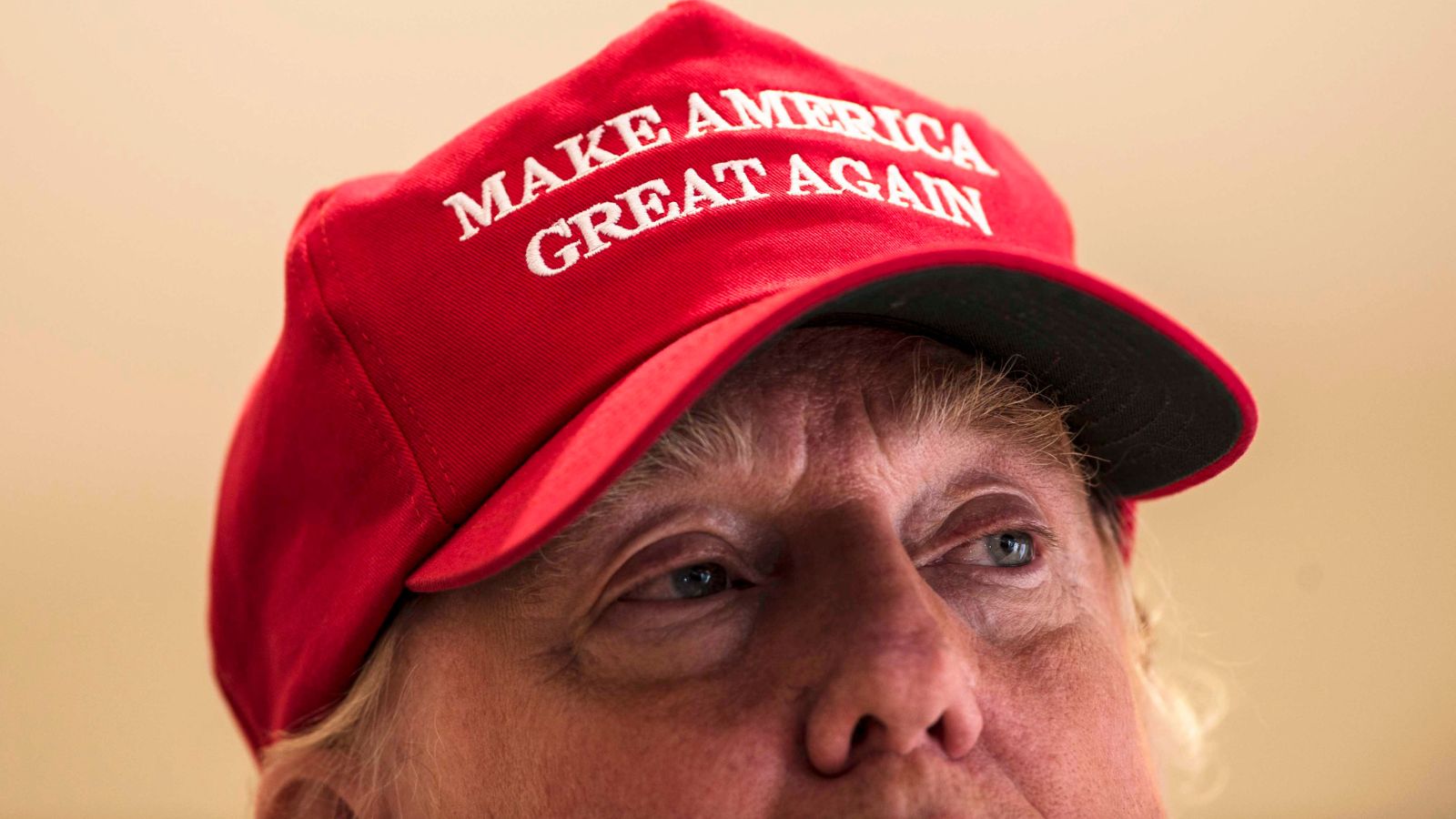 21 Things MAGA Followers Permanently Destroyed For Everyone Else
America's 15 Most Miserable States Revealed: Data Shows Places You Don't Want to Live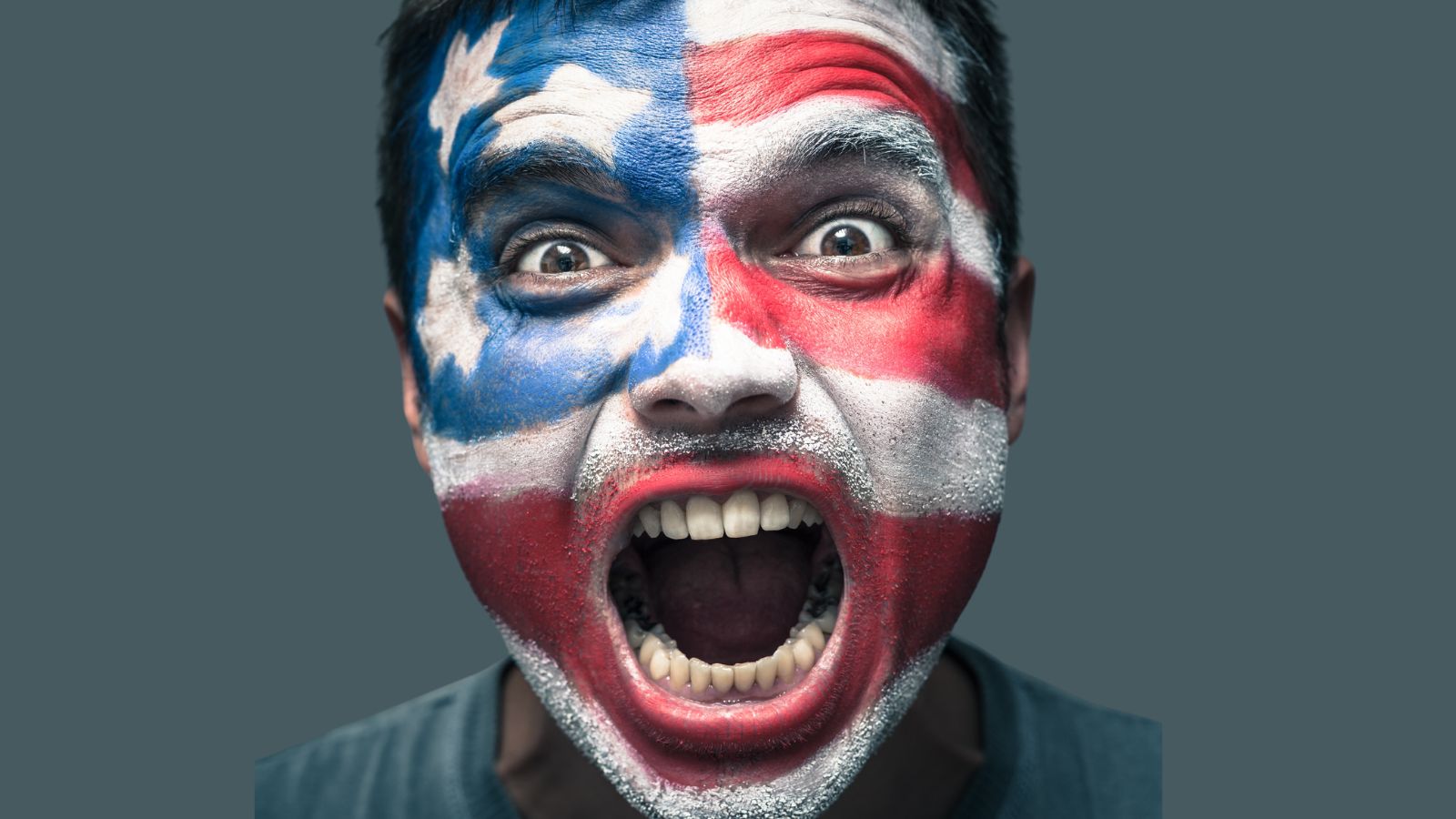 America's 15 Most Miserable States Revealed: Data Shows Places You Don't Want to Live
12 Ways the World Suffered from Trump's Reckless Moves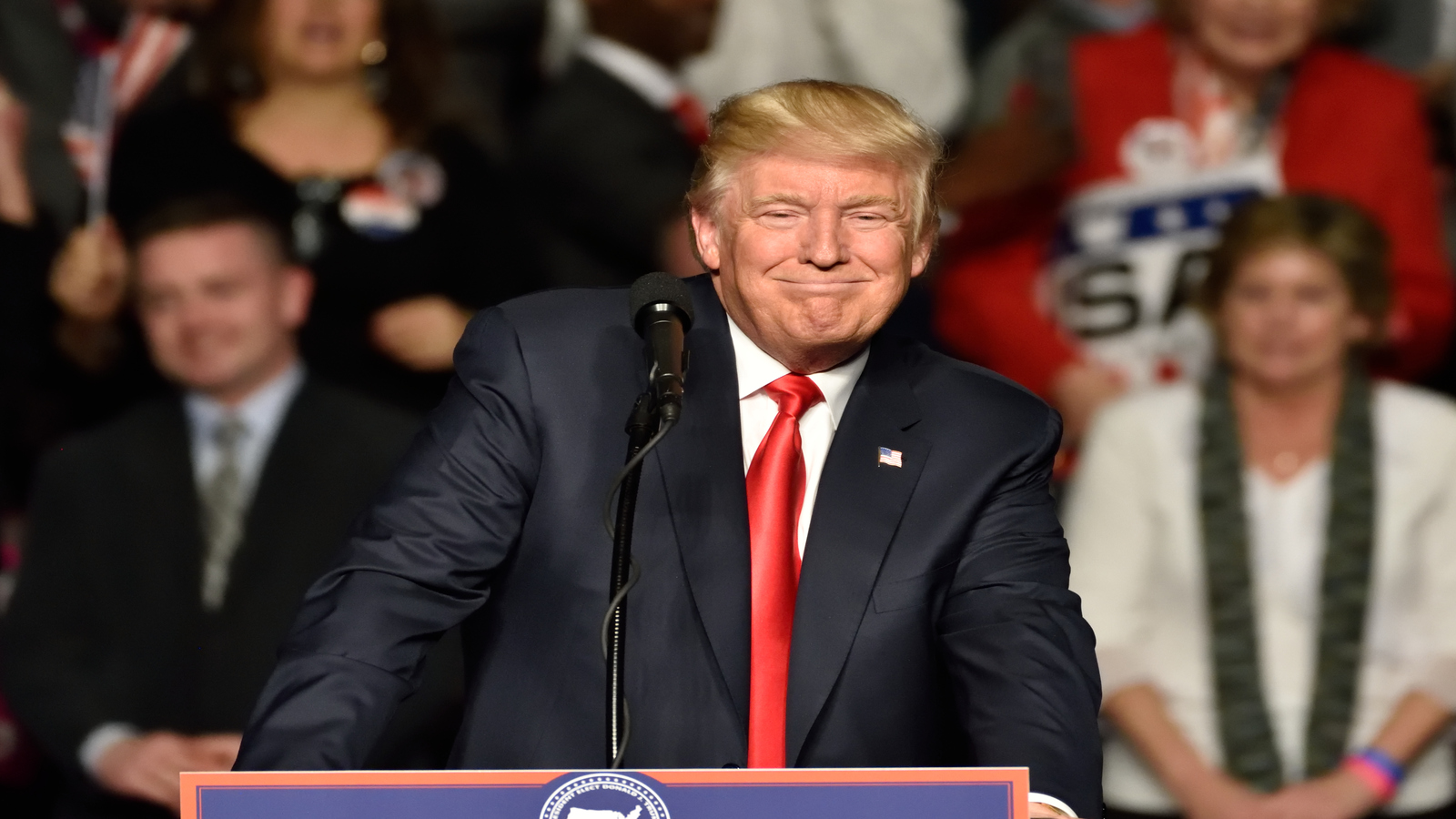 12 Ways the World Suffered from Trump's Reckless Moves
Trump's Hit List: 18 Brands That Incited the Wrath of the Former President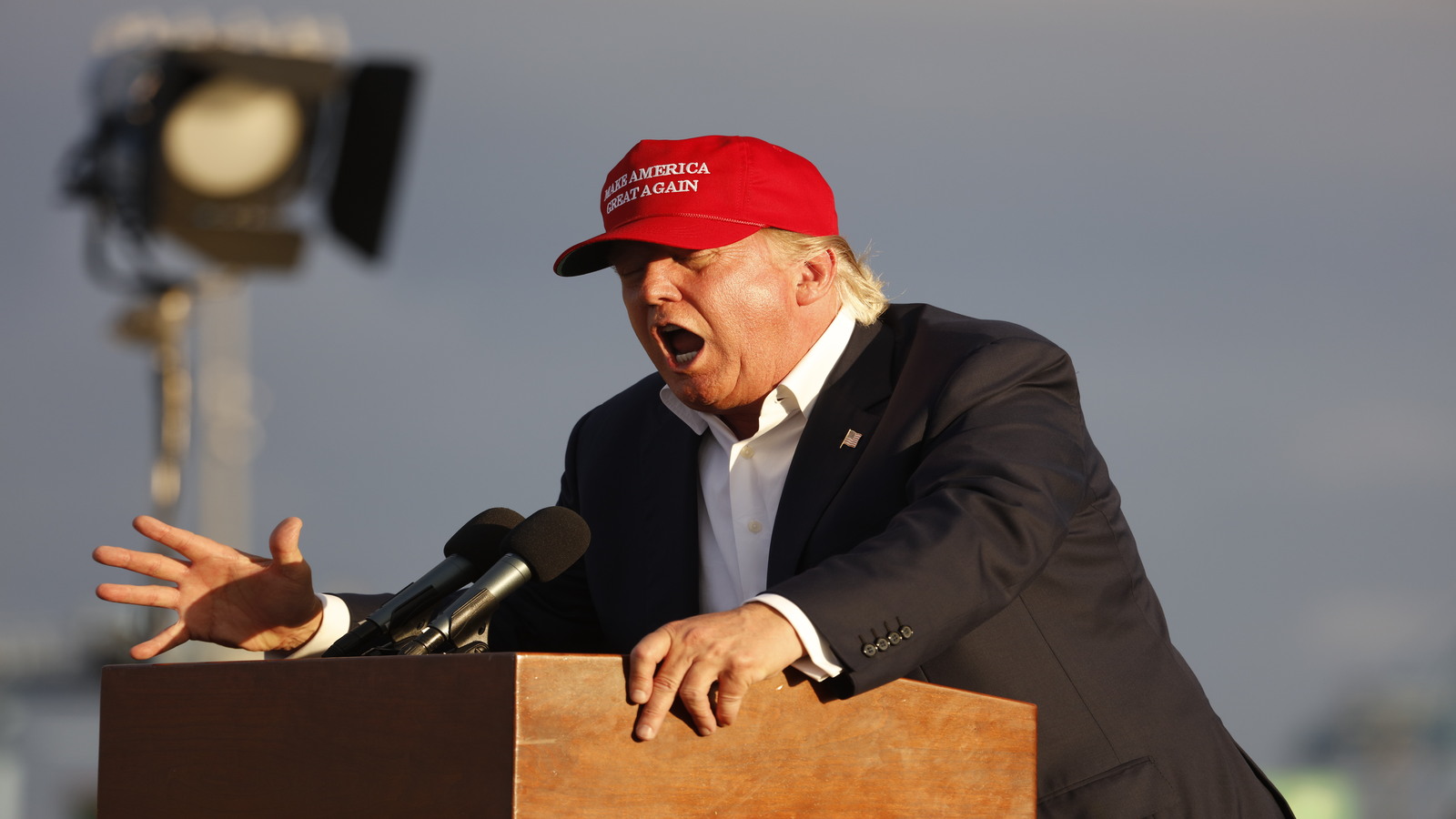 Trump's Hit List: 18 Brands That Incited the Wrath of the Former President