Have you ever wondered why your next-door neighbor might not be hauling out the barbeque grill this 4th of July? More and more folks are politely passing on the traditional 4th of July celebrations. Let's explore the 21 reasons why some are opting to ditch the sparklers, firecrackers, and stripes in favor of their unique way of spending the day!
The Land of the Not-So-Free
Once upon a time, many Americans saw their country as the ultimate symbol of freedom. Now, some folks have started to question this label. They see issues like data privacy and surveillance and think, "Is this freedom?"
Fireworks? More like Wallet-works!
Here's a head-scratcher – celebrating Independence Day can be pricey! Fireworks, barbecues, patriotic outfits, they all add up. Some folks decide to keep their wallets happy and skip the fireworks fuss.
Red, White, and Blue Fatigue
Seeing the American flag colors EVERYWHERE can get exhausting. For some, taking a break from the constant display of patriotism feels like a holiday in itself! These people prefer to celebrate America on any of the other 364 days of the year.
Pet Panic
Let's not forget about our furry friends! Fireworks can send Fluffy under the bed with fright. Some Americans opt to provide a quiet, calming day for their pets instead. They are precious fur babies, after all!
Barbecue Blues
Barbecuing can be a messy ordeal. From battling stubborn charcoal to scrubbing the grill clean, it's enough to make some people hang up their tongs for good! Instead of having a barbecue, these people prefer to go for a meal somewhere else to celebrate.
Environmental Eyebrows
Fireworks are beautiful but not always eco-friendly, as the smoke can cause major problems for the global climate. Some green-hearted Americans ditch the 4th of July fireworks for the love of Mother Earth.
Safety Over Sparklers
If that wasn't bad enough, fireworks can be risky. Every year, numerous fires happen simply because people misuse fireworks. So, a few Americans decided to take a rain check on the potential burns and fire hazards. Safety first, right?
Historical Hesitation
The history behind Independence Day isn't sunshine and roses for everyone. A few Americans feel uncomfortable celebrating due to this complicated past, especially in terms of slavery and other laws that oppress minorities. It's no surprise these folk would rather lay low on the 4th.
Allergic to Uncle Sam
Picture this – Uncle Sam at every turn. Some folks find the commercialization of the 4th of July a tad bit overwhelming, as they believe it takes away from the real message of the 4th of July – celebrating independence.
Not My Kind of Music
Parades often come with marching bands. But not everyone is a fan of those booming drums and brass! Some people decide to dodge the noise and take a quiet day off instead of joining this racket.
Crowd Avoidance Club
Independence Day equals big crowds. For introverts and people who like their personal space, it's a perfect excuse to stay home! They would much rather see the spectacle on TV than be stuck in a crowd of people who they don't know.
Traffic Terror
Parades, fireworks, and mass celebrations often turn roads into sticky traffic. Bumper-to-bumper cars, honking horns, and the not-so-pleasant experience of road rage can make some folks break into a sweat. Why go through all that hassle when the couch and your favorite show are waiting at home?
Flag Overload
Seeing stars and stripes on houses and cars is one thing, but on cupcakes and hot dogs too? For some folks, the ever-present flag motifs on every possible item can feel like a sensory overload. It leads them to hit the off switch on the 4th of July celebrations.
Political Pause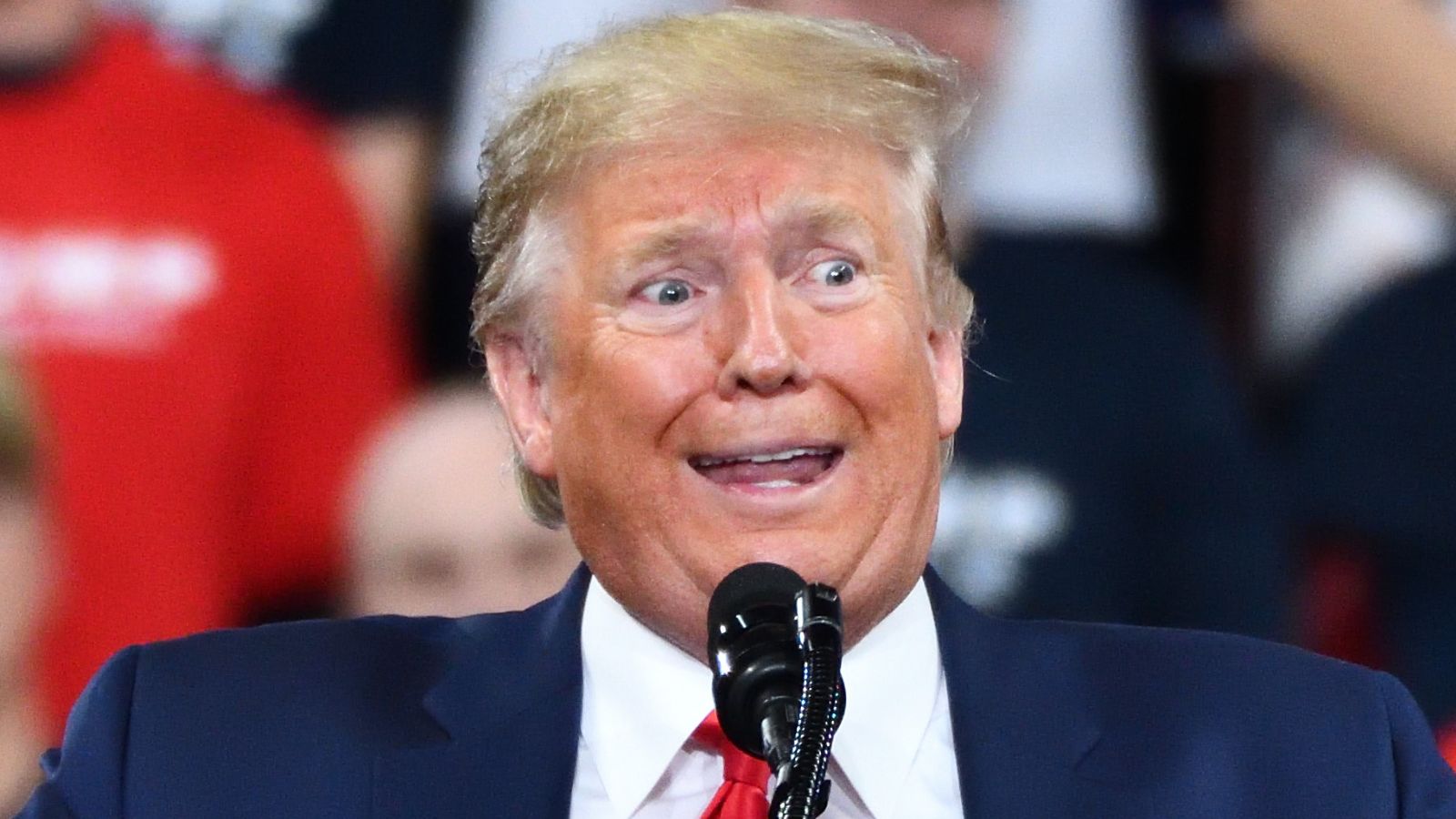 Sometimes, hot dogs and sparklers give way to heated political discussions. Given the increasingly divisive political climate, some Americans prefer to hit the pause button on their 4th of July celebrations. They choose tranquility over potentially uncomfortable debates.
Hello, Holidays!
To some people, the 4th of July feels like a dress rehearsal for Thanksgiving or Christmas. They would rather save their energy, excitement, and, yes, money for the grand finale of holidays towards the year-end. So, it's a 'see ya later' to the 4th of July!
Park and Picnic Problems
Parks during the 4th of July can become as competitive as a 'Hunger Games' arena. The fight for the best picnic spot, the struggle for the last hot dog, and the race to find a decent parking spot can all be a bit too much. Some folks would rather skip the battle and enjoy a peaceful day at home.
Not So Fun Fair
Remember when fairs were fun? Those were the days! Now, the long lines, overpriced rides, and sticky cotton candy can turn the fun upside down. Some Americans prefer to give the 4th of July a miss, thereby avoiding the not-so-fun fair frenzy.
Loud and Late Night
Fireworks painting the night sky sounds magical, right? But the late-night loud bangs can feel like an unwelcome alarm clock. For the lovers of peace and quiet and those who cherish their beauty sleep, it's an easy choice to say 'no thanks' to the 4th of July.
Skipping the Sales
The 4th of July sales can be like a shopping stampede. The mad rush to snag the best deals can leave some feeling more frazzled than festive. A handful of Americans choose to swerve away from the chaos, preferring to keep their sanity intact rather than hunting down discounts.
Grumpy Neighbors
Let's face it, not all neighbors love the boom and bang of the 4th of July celebrations. To maintain good neighborly relations and avoid testy exchanges, some people choose to tone down their celebrations or skip them altogether.
Just Because!
And finally, some people don't need a reason not to celebrate the 4th of July. They choose not to just because they feel like it. And that's perfectly fine. After all, freedom includes the choice to celebrate… or not! Who knows, they might just be onto something!
16 ANNOYING PHRASES THAT MAKE PEOPLE IMMEDIATELY HATE YOU!
We wanted to know the most irksome things someone can say that turns you off! These online users didn't hold back!
16 ANNOYING PHRASES THAT MAKE PEOPLE IMMEDIATELY HATE YOU!
OBSOLETE MILLENNIALS: 14 SKILLS THEY LEARNED IN THE 90S THAT HAVE NO PLACE IN TODAY'S WORLD
A lot has changed since the turn of the century – just ask this nostalgic lot!
OBSOLETE MILLENNIALS: 14 SKILLS THEY LEARNED IN THE 90S THAT HAVE NO PLACE IN TODAY'S WORLD
THE FALL FROM GRACE: 12 PROFESSIONS THAT WERE ONCE REVERED, NOW A TOTAL JOKE
These 12 professions that are now obsolete show how much the times have changed.
THE FALL FROM GRACE: 12 PROFESSIONS THAT WERE ONCE REVERED, NOW A TOTAL JOKE
FROM 'OKAY BOOMER' TO 'UGH BOOMER': 10 HABITS THAT IRRITATE MILLENNIALS
Each generation has its quirks. Most label it as an "old person thing" when asked why grandpa or grandma does something unusual. The defense from the other side is that "it was the way things were back in our day."
FROM 'OKAY BOOMER' TO 'UGH BOOMER': 10 HABITS THAT IRRITATE MILLENNIALS