In a striking analysis, John Avlon, a noted political analyst, recently spoke about Donald Trump and his associates. He claimed their actions to unlawfully cling to power post the 2020 election as fundamentally "evil." This bold statement opens a Pandora's box of legal and ethical issues, reflecting a deepening concern over the state of American democracy.
The Controversial Testimony
Former Trump lawyer Jenna Ellis disclosed alarming details about the Trump team's post-election strategy. She revealed that Trump aide Dan Scavino intended to stay in power despite losing legal battles at the Supreme Court. This testimony underscores a troubling disregard for democratic norms.
An Assault on Democratic Values
John Avlon claimed the Trump administration's post-election actions are "civic evil." Avlon specifically points to these efforts as showing "contempt for our democracy on the fundamental level." His accusation is not just a critique of political strategy. It is a warning about the erosion of the values supporting a democratic society.
A Threat to Democratic Discourse
Avlon's concern extends to the language used by Trump and his allies. He draws attention to Trump's characterization of his opponents as "vermin," which is a dehumanizing term. Additionally, Avlon notes Trump's vow to use presidential power to target political rivals. This authoritarian stance is at odds with democratic norms. 
The Legal Perspective
CNN legal analyst Elie Honig added his voice to the chorus of concern. He echoed Avlon's sentiments. Hong said, "Believe him. Take him seriously. Take it at face value when he says it. He's saying it out loud and couldn't be more important." He warned people not to grow numb to such language, believing we should defend democratic principles.
The Hypothetical Trump Dictatorship
Some users took a humorous view of a Trump dictatorship. One user said, "Just look at the benefits of a DJT dictatorship. No need for a military as his buds would divide the USA up. No need to ever vote again. No real laws, as Donnie would have the ONLY say." The extreme nature of this idea demonstrates the fear of what unchecked power could lead to in American politics.
The GOP and Democracy
One user boldly claimed, "Entire GOP does not believe in democracy." This reflects that the Republican Party is drifting away from democratic ideals. This controversial claim speaks to the unease some feel about the direction the GOP is taking, particularly in the context of recent political events. 
The Cult of Trump
An online commentator expresses alarm at the unwavering support Trump receives. They said, "The trump cult WANTS Trump as their dictator. They ain't fooling anyone." This statement captures a growing worry that some Trump supporters prioritize loyalty over democratic principles. 
Trump as a National Threat
One user warned, "We will never see anything more threatening to our nation short of a nuclear engagement than Donald Trump and his band of crazies – he must be stopped at all costs." This dramatic statement indicates what some people see as Trump's serious threat to national security and democracy.
Trump's Autocratic Tendencies
Critics online accuse Trump of authoritarian behavior. One user said, "Is this the person some people want to be president. What kind of a president would incite violence to get his way. Trump is using plays straight from the autocrat handbook." This points to a troubling trend where violence and misinformation are used as tools for political gain.
The Legal Pursuit of Trump
In contrast, some believe the legal actions against Trump are themselves undemocratic. A user argued, "I'd say using the legal system to hound one man from several directions shows more contempt for democracy." To some, the numerous legal challenges against Trump are a political witch hunt rather than a legitimate pursuit of justice.
Trump's Alleged Lack of Conscience
Some users questioned Trump's ethical standing. One user claimed, "Donnie has no conscience, therefore no 'internal policeman.'" This comment explores the moral aspects of leadership. They argue that Trump's alleged lack of conscience could significantly affect his decision-making and governance style.
CNN and Democracy
There were also criticisms over the role of media in democracy, with CNN accused of bias: "Nobody has blown up as much contempt for democracy as CNN, good lord, Lies, lies lies, proven time and time again." This critique reflects the division in how media outlets are seen and their role in shaping public opinion and political discourse.
Call for Citizen's Arrest
An extreme reaction to Trump's influence is a call for action. An individual said, "Everyone should put out a citizen's arrest on Dumbie for the threatening torment he is doing to society." This call for a citizen's arrest, while exaggerated, reflects the intensity of opposition to Trump and the desperate measures some feel are necessary to counteract his influence.
Trump as a Historical Menace
Some users compared Trump to notorious historical figures, with one user claiming that "critics have been saying Trump is a reincarnation of Hitler, as well as other evil, destructive people. I'm not 100% there. However, he certainly has been a menace to America." This comparison indicates concern about Trump's impact on American society and democracy.
The Irony of Self-Proclaimed Patriots
Additionally, some users were more critical of Trump supporters than Trump himself. One user said, "And the irony is that the ignorant, nihilist ideologues who think THEY are the 'patriots' are the furthest thing from it. Basket of Deplorables." To some, Trump supporters who claim to be defending American values are hypocrites.
The Perils of Misinformation
Some discussions highlight the danger of misinformation in Trump's rhetoric. A user said, "His MO of repeating any lie over and over is how he has people believing it must be so. Can't think for oneself." Some people seem concerned about the impact of apparent lies on public discourse and critical thinking. 
The Dichotomy of Legal Scrutiny
Some users were more nuanced in their perspective over the legal scrutiny Trump faces. One user said, "I'd say using the legal system to hound one man from several directions shows more contempt for democracy." This viewpoint raises an important question about balancing legal accountability and supposed political persecution. 
The Divisive Impact of Trump's Leadership
A frequent point of discussion is the divisive nature of Trump's presidency. One user claimed, "For wannabe dictators, warlords, and autocrats' violence is a perfectly acceptable means of getting what you want. In fact, it's encouraged, and his base is willing to hate and have violence. The cult 45 maga more ons are too stupid to realize it."
Terrifying Prospects: 12 Moves Trump Could Unleash If Re-elected in 2024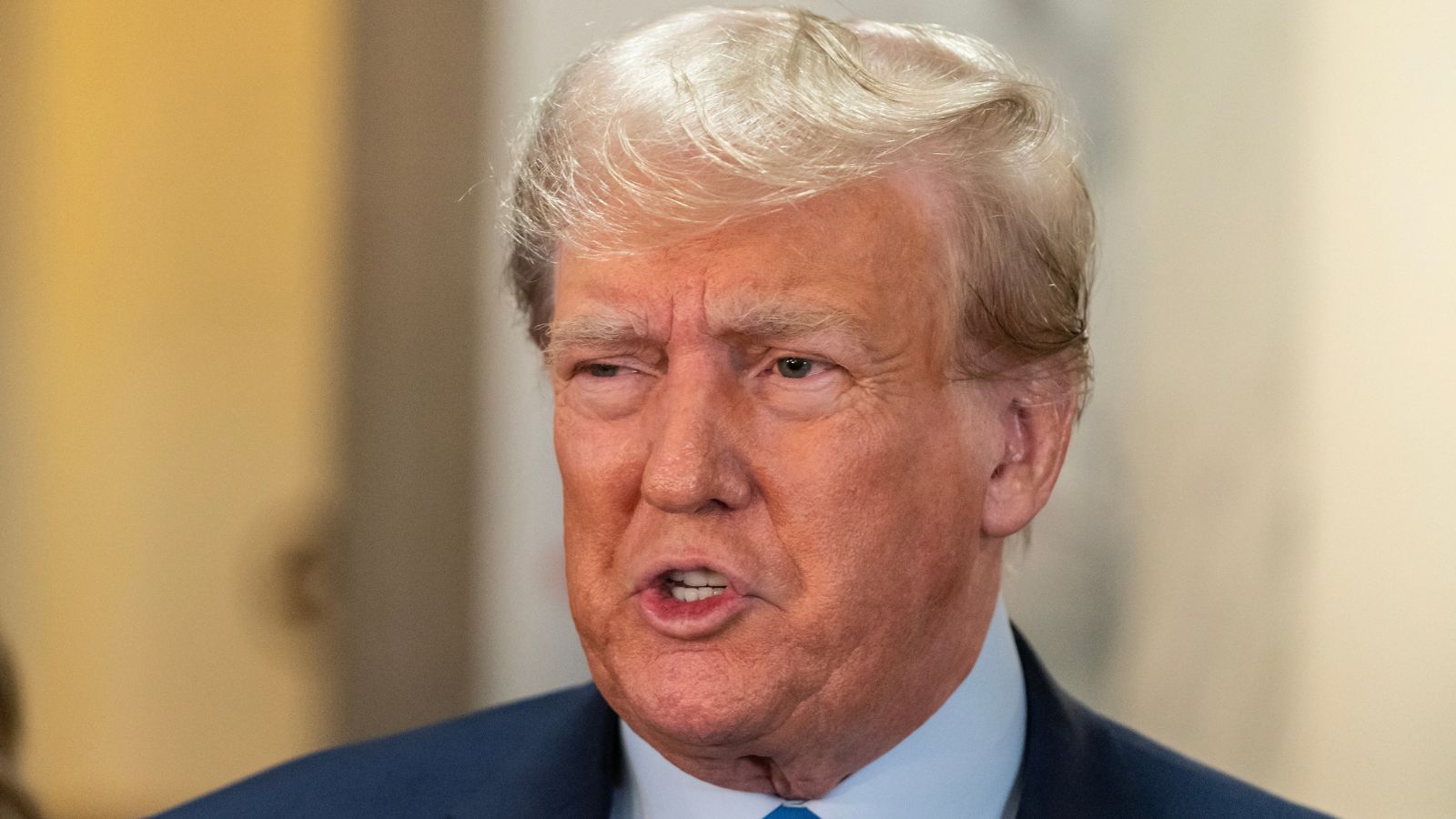 Terrifying Prospects: 12 Moves Trump Could Unleash If Re-elected in 2024

21 Things MAGA Followers Permanently Destroyed For Everyone Else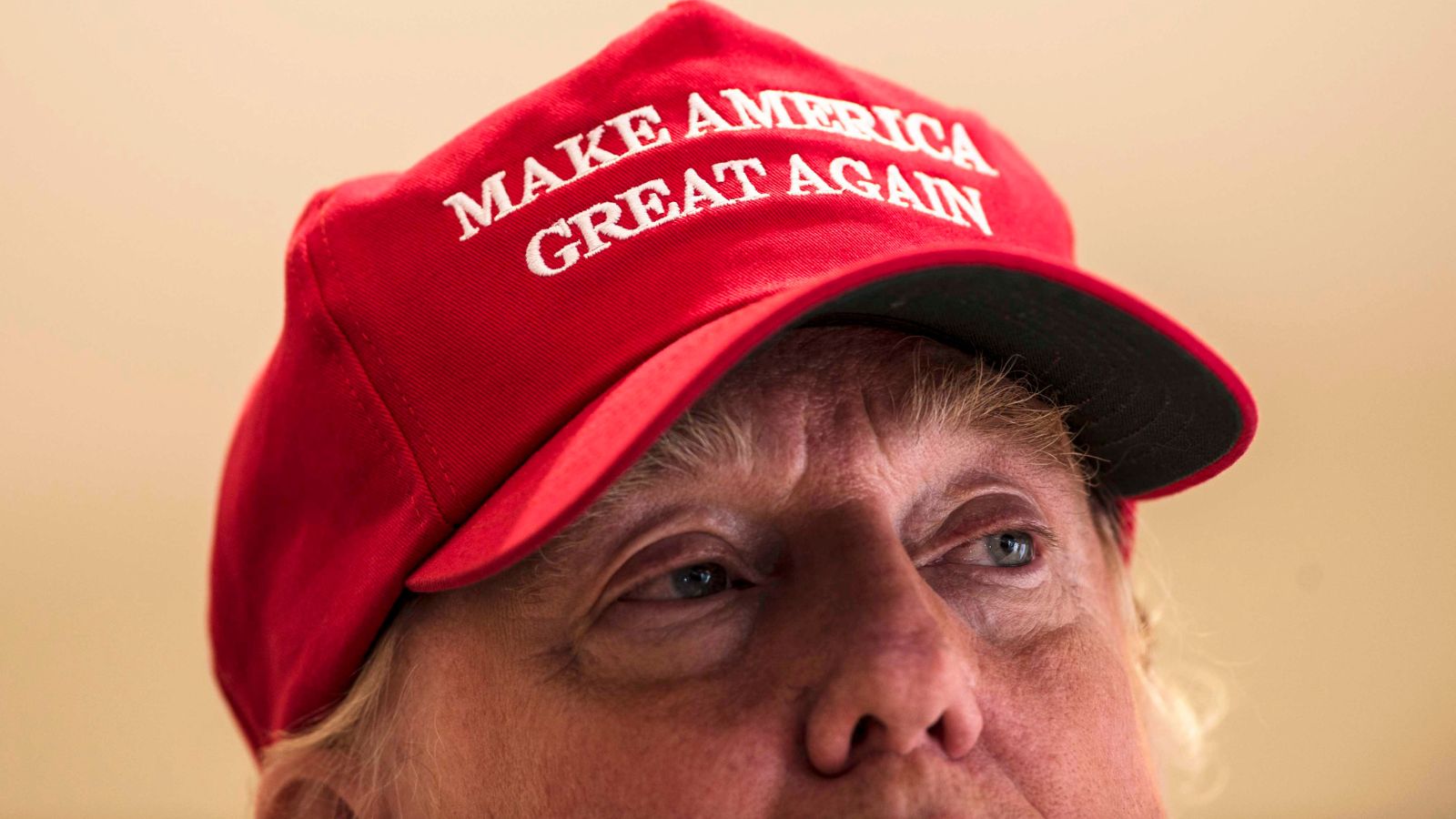 21 Things MAGA Followers Permanently Destroyed For Everyone Else
America's 15 Most Miserable States Revealed: Data Shows Places You Don't Want to Live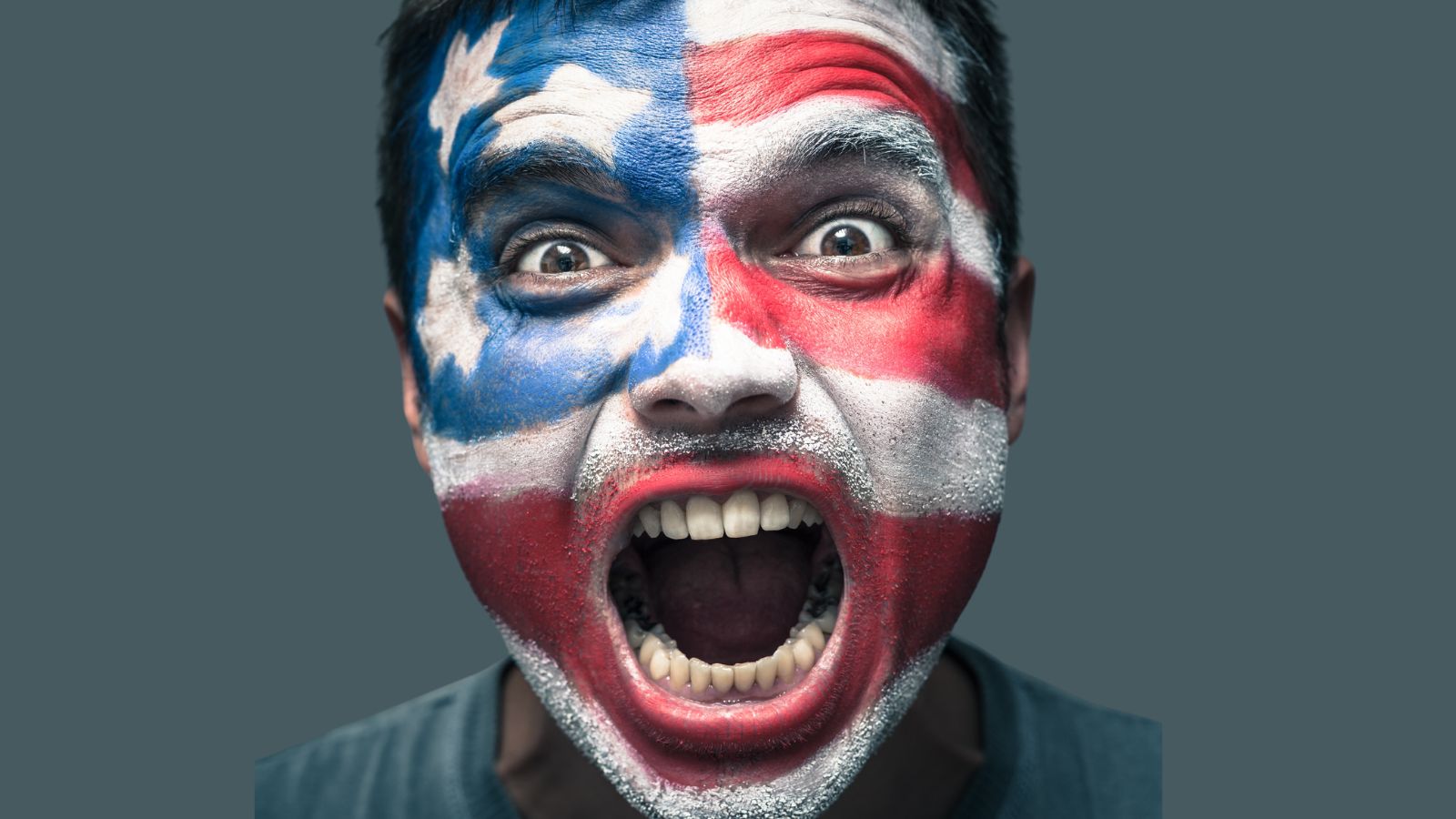 America's 15 Most Miserable States Revealed: Data Shows Places You Don't Want to Live
12 Ways the World Suffered from Trump's Reckless Moves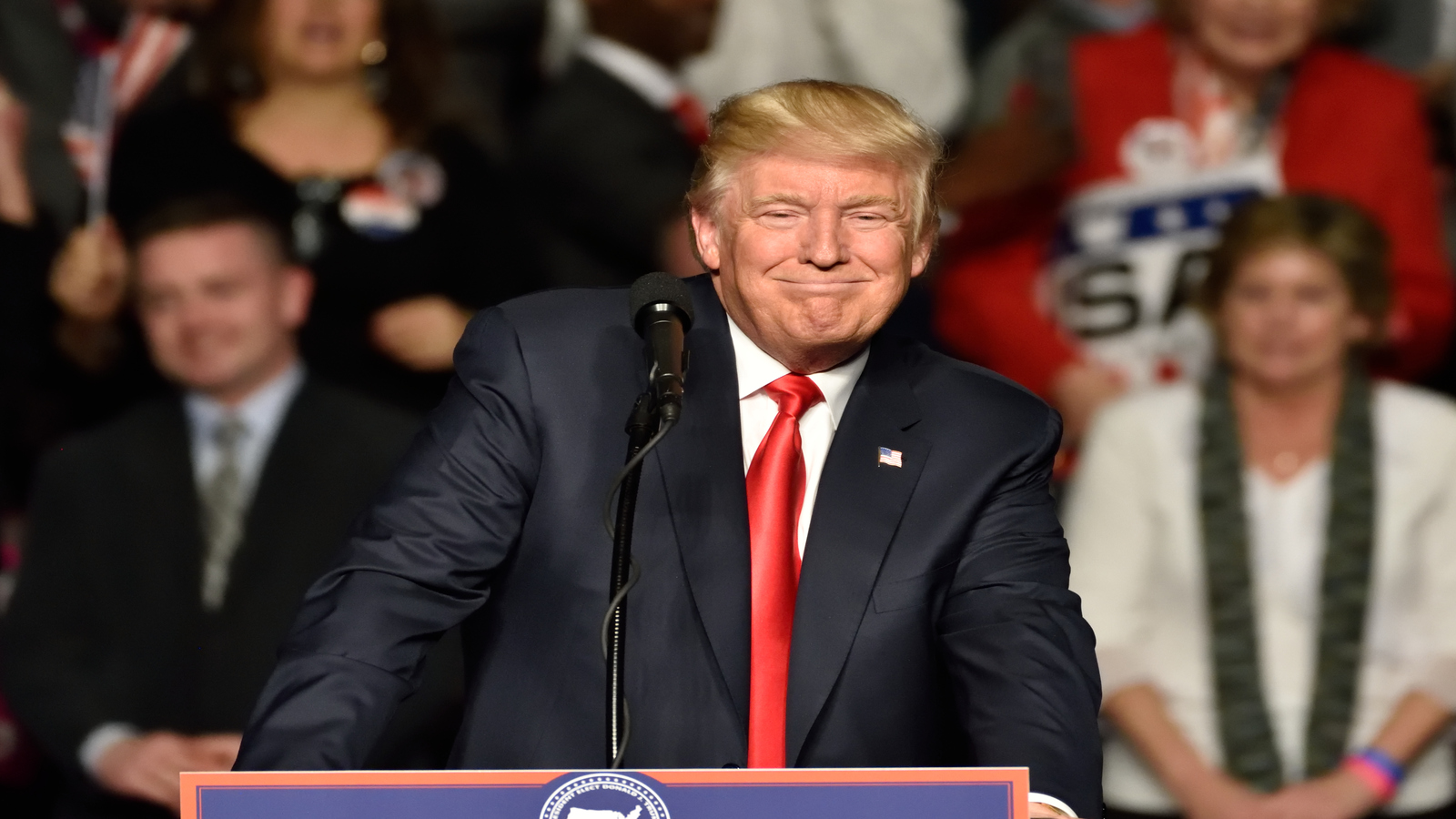 12 Ways the World Suffered from Trump's Reckless Moves
Trump's Hit List: 18 Brands That Incited the Wrath of the Former President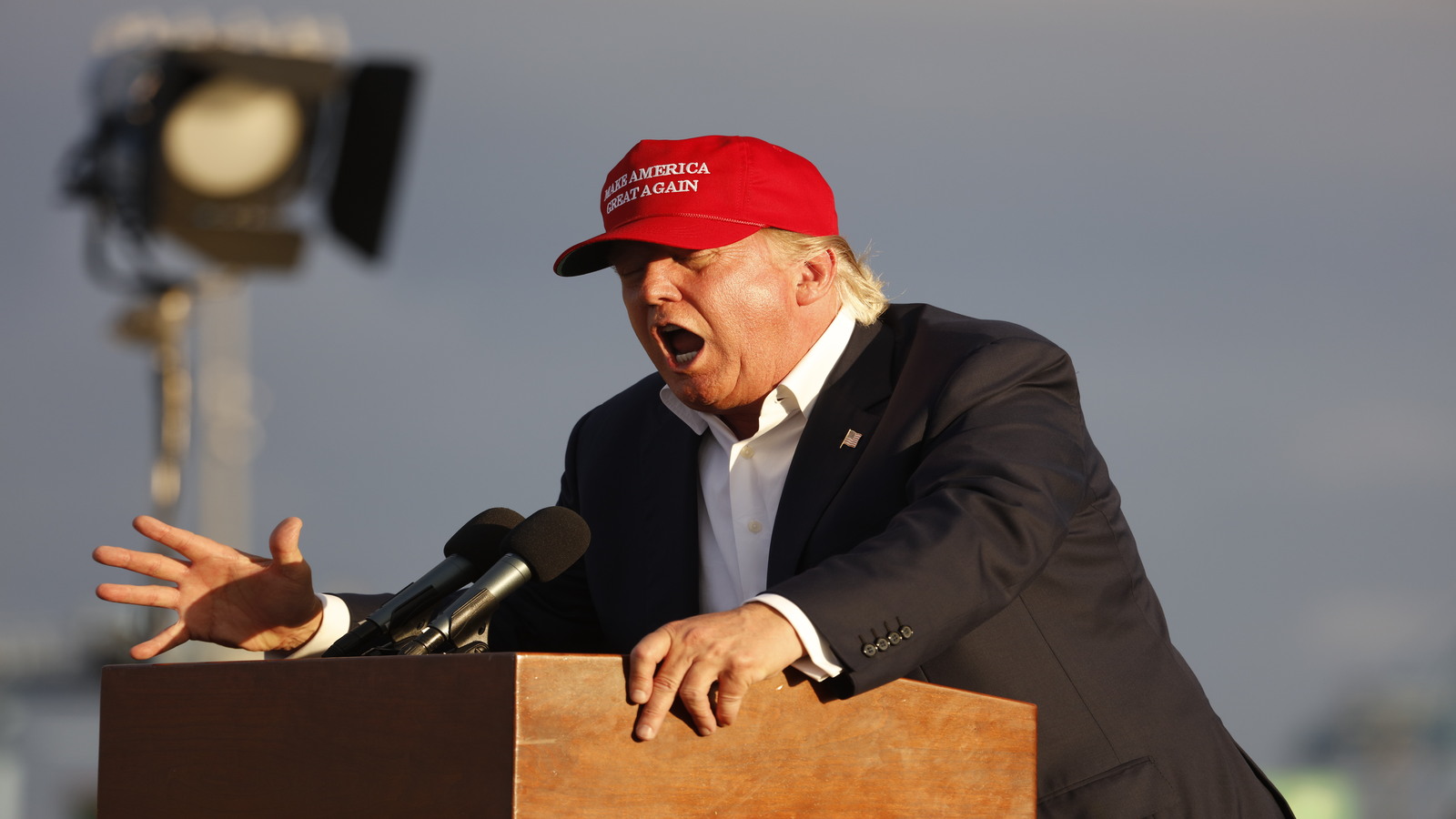 Trump's Hit List: 18 Brands That Incited the Wrath of the Former President